Tree House Suite
The Tree House Suite is a 1200 square foot house situated in a 150 year old burr white oak tree. It was designed and engineered to withstand every kind of weather and is in constant motion.
This four-story Tree House is unlike any other! It has four outdoor decks, two fireplaces, and a full kitchen. But it doesn't stop there, pamper yourself in our two-person jetted jacuzzi tub and rain shower. Keep your toes warm with the in floor radiant heating for those cold winter nights. It also has WIFI throughout house and a sound system to set the mood for that romantic night. Have fun searching for the secret hidden room! When you climb up the 40 foot tower feature you can star gaze through our telescope on a clear night. With full day wedding rentals, one of our two suites is included. However, you could also rent the Tree House Suite for a special occasion at treehousefarmlodging.com (Link is provided below).
Designed by Cary Kimmel, owner of Koinonia Design.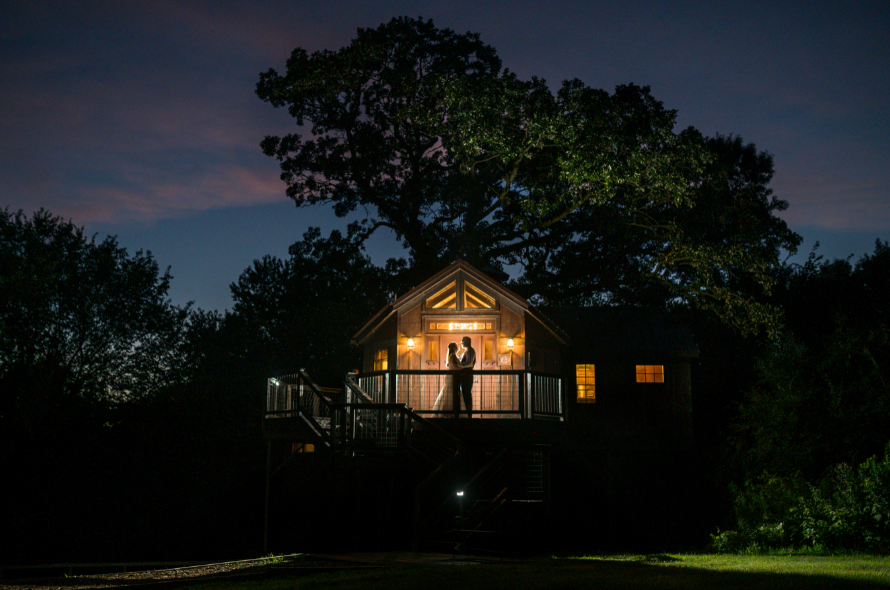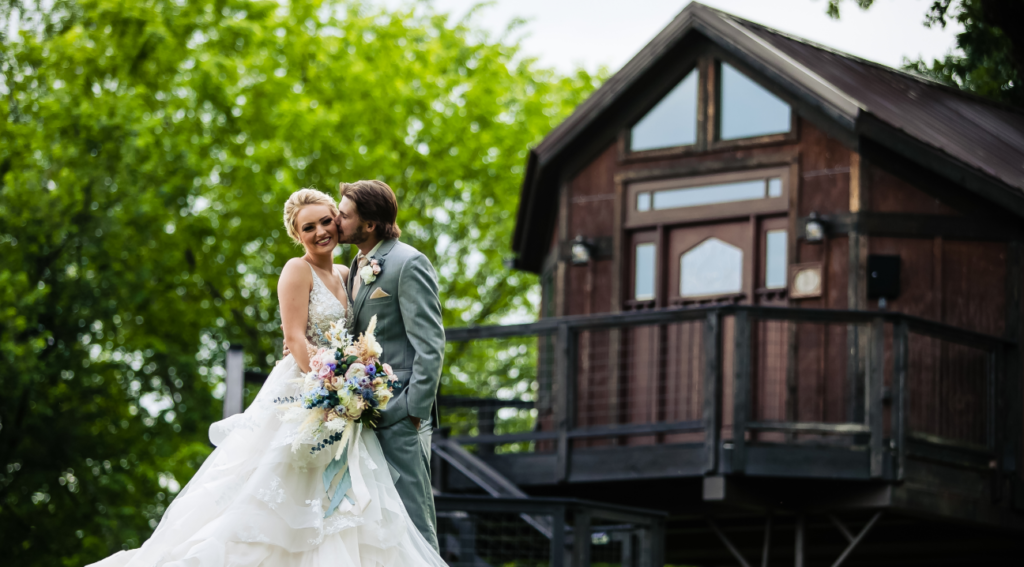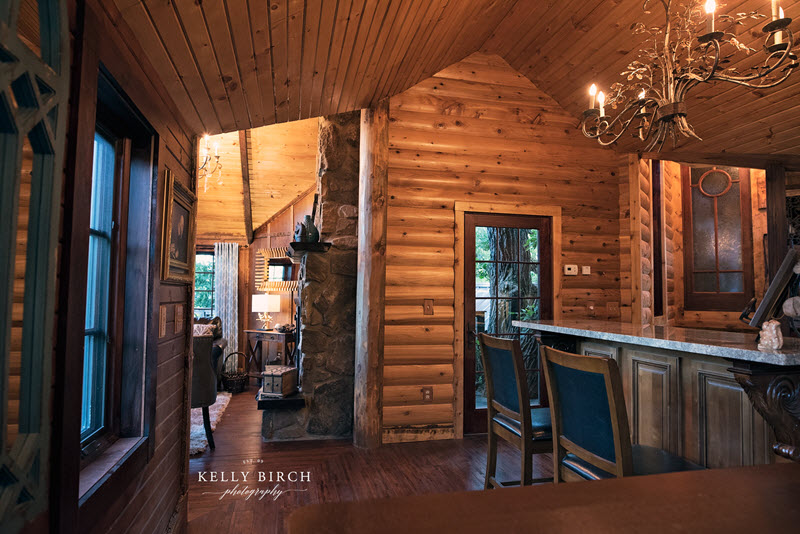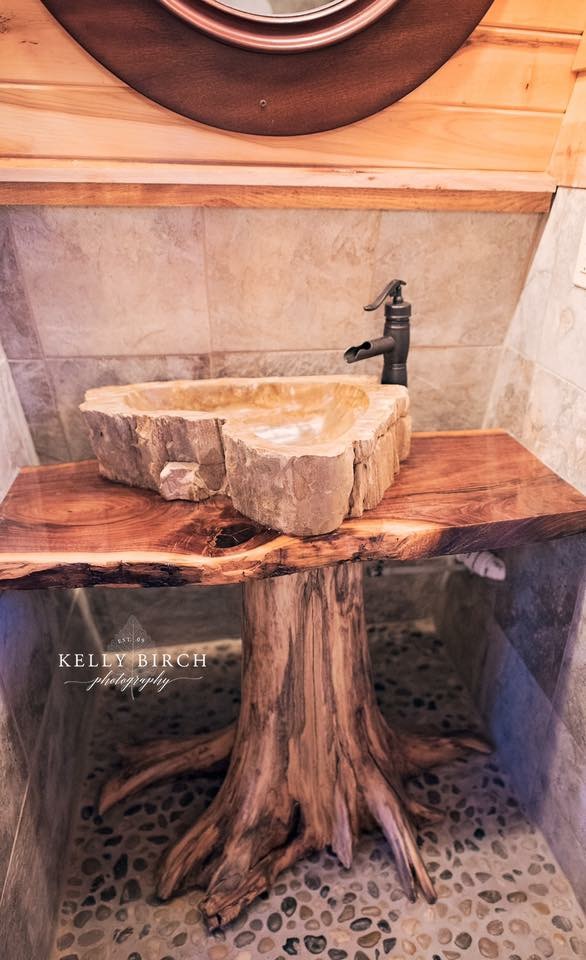 Corn Crib Cottage
This Corn Crib Cottage may not be designed like you used to see on a farm. This is an elegantly rustic cottage that is perfect for a romantic getaway. Designed with a master bed and bath, full kitchen, living room, and two-person jet jacuzzi, you will feel home away from home. Some of the fun features within our cottage is a rain shower, surround sound system for ambiance, secret hidden treasures, and electric fireplace. Clerestory window feature takes the form and profile of a linear ventilator as found on some chicken coops. This also resembles the feature on the existing Chicken Coop building directly behind the Historic Hope Glen Farm Residence. Included with a full day wedding rental is one of the two suites. You can also rent the cottage at treehousefarmlodging.com (link below)
Designed by Cary Kimmel, owner of Koinonia Design.